Shinto and Buddhist beliefs are common among Japanese people
Shinto and Buddhist beliefs are common among Japanese people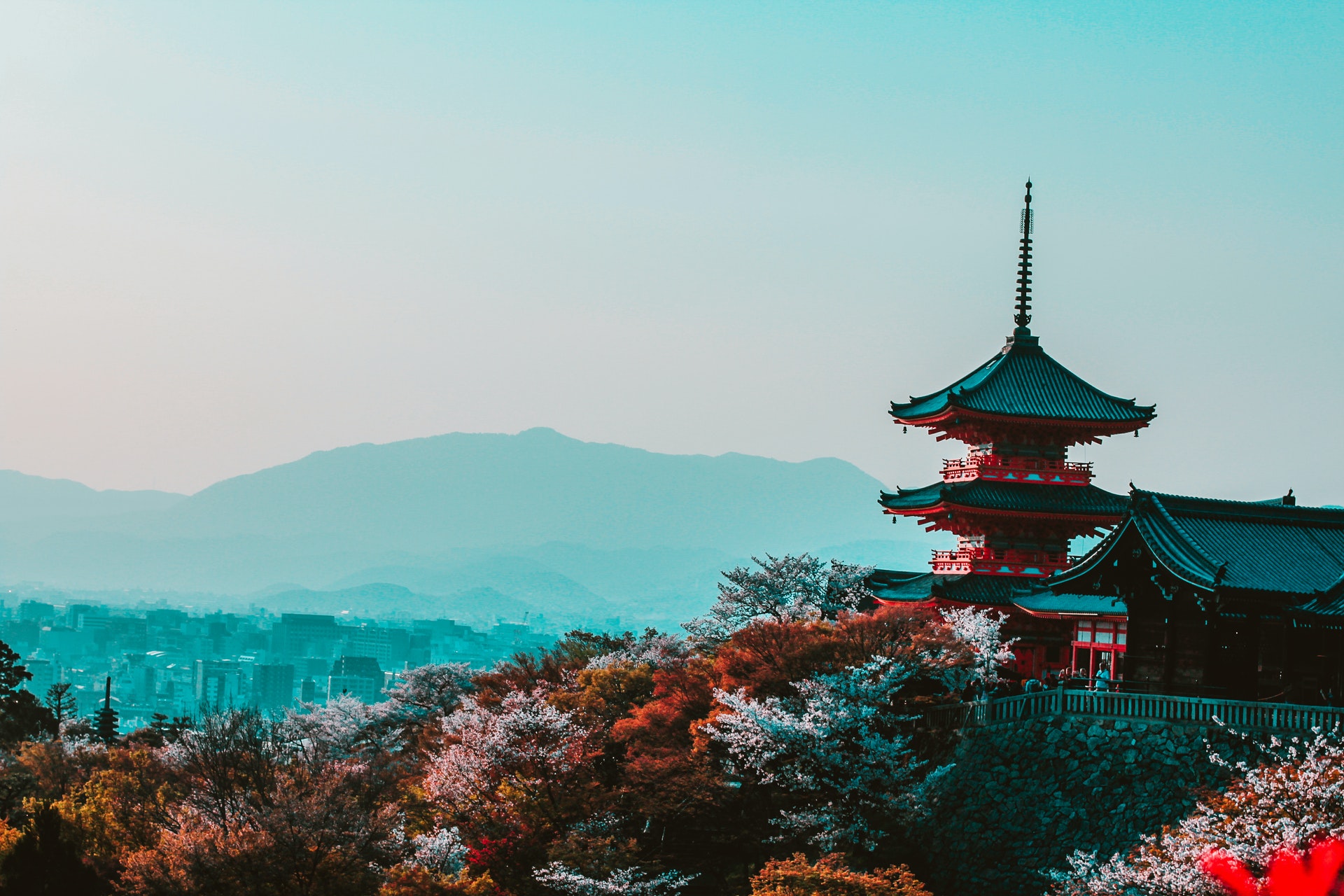 Despite the fact that only roughly 40% of Japanese people practice organized religion, around 80% of people in Japan participate in Shinto ceremonies, while approximately 34% of Japanese people claim to be Buddhists. Due to millennia of blending the two – known as shinbutsu – Shinto shrines and Buddhist temples are frequently found on the same place. Japanese cedar is also known to be the national tree of Japan, along with many other fun facts about the country.
Shinto shrines can be found all around Japan. A fascinating tidbit about Japanese culture! Shinto is a Japanese religion system centered on nature and a large number of gods. Shinto shrines can be discovered in unexpected settings, such as down back alleys, inside trees, beneath mountains, and at the base of skyscrapers. Omairi, or going to a shrine, is still a common occurrence; it's not uncommon to see people praying at their local shrine on their way home from work.
Clapping is done while praying at shrines. This is one of the many fascinating facts about Japanese culture that we discovered while in Japan. Yep. But first, you bow, offer some tiny coin, bow deeply twice, ring the bell (which notifies the gods that you've arrived), clap twice, pray, and thank the gods in your head, bow deeply one more, and depart. In Japanese culture, shrine etiquette is a given!It's very acceptable to eat alone in Japan. Unlike many other countries, walking into a restaurant and finding a table by yourself is not unusual. It's common to sit alone at a bar and eat Japanese food.
There is a form of Japanese cuisine that is influenced by Western cuisine. Yes, this is another one of those fascinating and entertaining Japanese cultural facts. It's known as yoshoku. When the county was opened to the West, it went to Japan. Hamburger steak, curry with a British flavour, and omurice (Japanese rice wrapped in an omelet) are also popular dishes. This is so embedded in Japanese culture as what Westerners eat that they are startled when a Westerner has never heard of omurice. For 1,400 years, Japan was almost entirely vegetarian. That may appear to be a bizarre fact about Japanese culture, yet it is correct. The Meiji emperor himself broke the taboo and ate meat in the nineteenth century, popularizing a Japan that was becoming more receptive to Western ideals. Prior to that, Buddhist laws enacted in the 7th century made it illegal to eat meat (birds and fish were okay, though). It is not customary to wear shoes indoors. Separate toilet slippers are frequently provided. Taking off your shoes before entering a house, restaurant, or hotel is a good practice because it keeps the dirt outside. After all, it's not easy to get dirt out of a tatami mat.
Bowing to Nara's deer Bowing – or ojigi – is important in Japanese culture, which is perhaps self-evident. And by that, we mean pretty much everyone. It's a real thing, whether it's a nod to the convenience store clerk or a massive bow to your boss. Your level of respect for the person you're bowing to is determined by how many times you bow and how deeply you bow. Even buddies make bows to one another! There's even a proper manner to hand a business card over. It's all in the name of respect. It's designed to be taken with both hands (and a small bow). Then you're meant to examine it – nearly study it. Then you're not supposed to stuff it in your pocket or throw it out carelessly. A wallet will suffice. Many people, on the other hand, have specialist cardholders. It's enormous – almost everyone owns one. In Japan, being loud on the train is considered impolite. When you board a train in Japan, the first thing you'll notice is how quiet it is. When people do speak, it is usually in hushed tones. On the train, people rarely make phone calls (a handy fact to know about Japan). Because you're in such close quarters, staying to yourself is not just the most courteous but also the most logical thing to do. It's all about achieving balance.